Where's the hype for Yoan Moncada?
Updated: Aug 3, 2020
Why isn't Yoan Moncada getting any hype? Can't a former No. 1 overall prospect get any respect in draft rooms?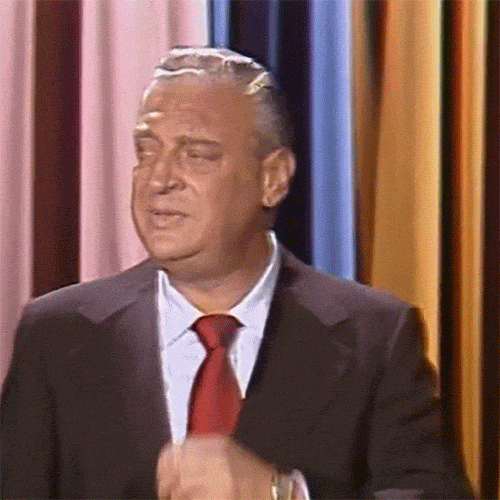 Once upon a time, a time not long ago, Yoan Moncada was one of the most hyped prospects in baseball. The Red Sox set a record when they paid $31.5 million to sign him as a teenager from Cuba, and because of their past international signings and tax rules, the Red Sox had to pay 100% of that bonus in tax. Breaking news: the Red Sox REALLY wanted Moncada for reasons beyond the talent, as Boston Globe's Alex Speier intelligently describes in his book Homegrown.
It didn't take Moncada long to rise up the prospects lists. MLB Pipeline ranked him No. 1 overall on the midseason 2016 list, which was just a little over a year (March 2015) after he was signed. By the end of 2016, he was in the major leagues with the Red Sox. MLB Pipeline's Jim Callis labeled him "Robinson Cano with more speed." Speier quoted scouts with grades of 70 on both future power and run. Former general manager Jim Bowden gave this report:
For those unfamiliar with the 20-80 scouting scale, that's an elite report; basically; it says Moncada will be above average in all areas and a perennial All-Star. And not included in those scouting reports: he used to crush an insane number of Twinkies.
Like pretty much every player 21 or younger with 45 games above A+ experience, he wasn't ready. So, he began in AAA in 2017 with the White Sox after he headlined the return Boston sent to Chicago for lefthanded ace Chris Sale. Moncada was called up in the middle of the 2017 season, and while he didn't set the world on fire with a .231/.338/.412 slash line, he flashed the elite tools that made him such a heralded prospect.
Then came a 2018 season similar to 2017, and people, myself included, began to wonder if it was ever going to click in an All-Star-type way. Moncada often looked visibly frustrated and lacked confidence. What people often forget with some of these international players is they're barely removed from home life in another country, are picking up English as a second language, etc. Environment matters and comfort matters a lot.
It was obvious during 2018's struggles Moncada still possessed elite tools, and in particular, did one thing very well: when he made contact, he hit the shit out of the ball. He had a respectable 9.6 barrel %, average exit velocity of 90.2 MPH, 44.2 hard hit %, and .411 xwOBAcon. What he did too often was strike out, and what he didn't do enough is swing the bat; Moncada was too passive and lacked aggressiveness.
So, heading into the 2019 season, the White Sox and Moncada wanted to be more aggressive.
As you can see, Moncada was thrown a similar amount of pitches in the strike zone. Instead of keeping the bat on his shoulders so much, he began to swing more. At everything. It's a good idea for a guy whose best skill might be his ability to hit the ball very hard very often, relative to his peers, to swing the bat more often. As the excellent Mike Petriello wrote early last season, Moncada was sensational when he didn't allow counts to get to two strikes, further supporting the need to be more aggressive.
What happened? Moncada's xwOBAcon, barrel percentage, hard-hit rate, and xBA all ranked in the top 10% of baseball. He slashed .315/.367/.548 in 132 games with 10 steals, and finished with 5.7 fWAR, a pace that equals about 7.0 fWAR over 162 games. Whenever I read any slash line or any basic statistics, I immediately see if the expected statistics check out. And they do. According to Statcast, Moncada's expected slash line was .291/.380/.524.
Moncada's 2019 season wasn't a fluke as supported by the numbers, talent, and a known adjustment. So why is he being selected, on average, 67th overall in NFBC drafts thus far? At third base, he's part of a pretty stacked position group. So, I get that. Plus, we're working from a small sample of drafts. However, fantasy baseball tends to overhype and overdraft former top prospects, especially ones coming off really good seasons. Just look at how it's treating Keston Hiura (43rd overall) and Vlad Guerrero, Jr. (47th overall) after their debut seasons, which weren't even full seasons and don't come without risk (Vlad's body and Hiura's strikeout rate). Moncada isn't getting that treatment despite performing as well or better in key areas. Hell, his White Sox teammate, Eloy Jimenez, hit .267/.315/.513 with 31 homers and no steals and is being selected 12 spots ahead of Moncada.
I know positional value and building a lineup enter the equation, but anyone who watched the White Sox last season will tell you Moncada was the better hitter. This season, Moncada will have more experience, will be hitting in a better lineup, and here's the wildcard – and perhaps one of the biggest in fantasy baseball for the 2020 season – about his fantasy value: it's possible his stolen bases dramatically increase. Oh yeah, what about the fact he was once the top freaking prospect in baseball that showed he might flirt with a MVP caliber season in 2020? Yeah, there's that too because he hasn't come close to tapping into everything yet.
Remember, he stole 94 bags in 187 games as a Red Sox prospect. He boasted he would have stolen over 100 his first year at A level. According to Statcast, his times from home to first were nearly identical his first three seasons, but his sprint speed took a dip last season. If that speed gets back up near the 90th percentile, like it was in 2018, shouldn't 20-plus steals be realistic? After all, scouts thought he was a 30-30 or better player when he arrived in the bigs.
Even if you choose to apply some regression to his .406 BABIP last season, highest in Major League Baseball, it's not unrealistic to project .290 batting average with 30 homers, 100 runs, 95 RBI, and 20 steals; for comparison, that's basically Trevor Story's 2019 season, and he's being selected late first or early second round. Yes, shortstop is thinner, but you get the point.
If Moncada's ADP remains closer to 70 than 40, I will be drafting him in every single league I can. He once was a mega prospect, just enjoyed a breakout season, is about to be hitting in a better lineup, and has more talent and production to tap into. Plus, he has swag, and sometimes wears ridiculous chains after hitting tanks into the bleachers from both sides of the plate.
Photo courtesy of AP Images